Cretan Ceramics
Pottery Workshop - Ploumakis George
The ceramic art in our island has its roots deep in time.
The Minoans, excellent artisans, had evolved the pottery art at high levels, creating unique art Cretan ceramics, some of which you can see in the museums of all over the world.
Seeing the technique and form of these vessels, we believe that we are the modern followers of their art.

Our pottery workshop is located in Thrapsano village, a few kilometers from the ancient Knossos, which is historically recorded as the largest pottery center in Crete.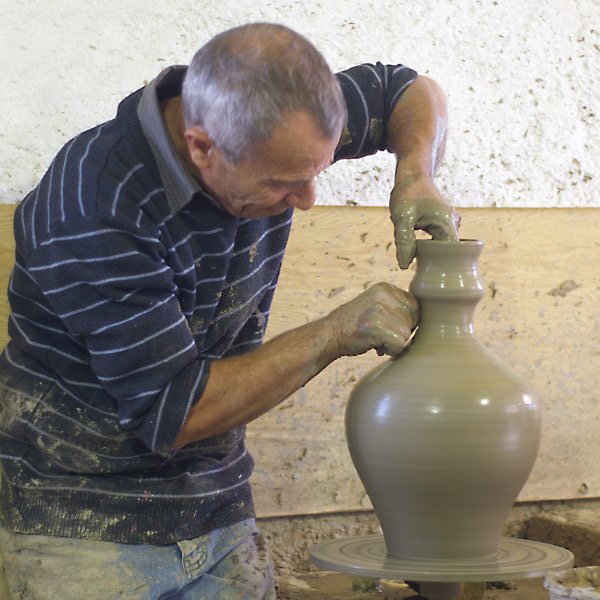 Our laboratory, following the local and family tradition, is running for four decades continuing the art of pottery, creating handmade utilitarian and decorative ceramics.
With respect to the past, we are creating clean traditional forms, and the same time, constructing modern forms at a very large variety. Also we have the technique and the means to manufacture any kind of ceramic by demand.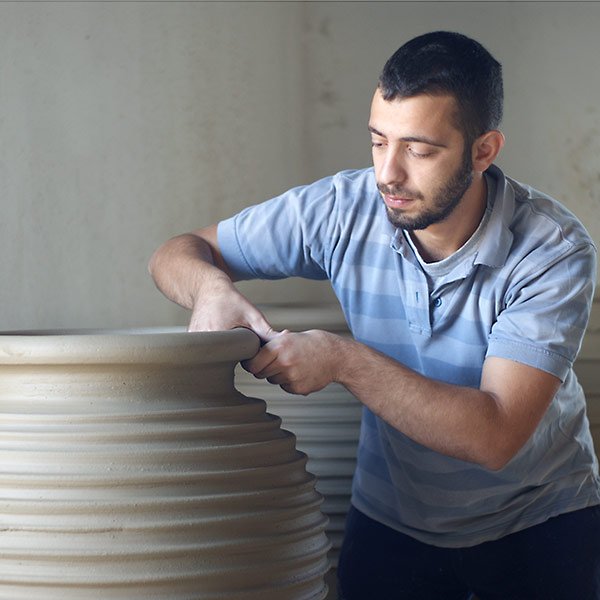 The gained experience over the years, through the construction of countless products, and the excellent cooperation with our customers from Greece and abroad, enables us to continue vigorously, maintaining our uncompromising
quality,
reliability and
creativity
Request a quote for our products,
or the ceramic you want to create