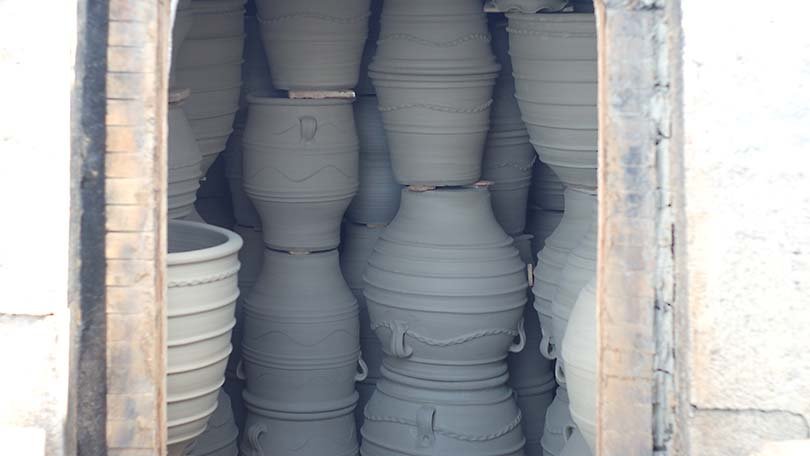 Our ceramics are baked in wood-kiln which confers to our products traditional ceramic color and high durability in extreme weather conditions.
After the thoroughly dry of the pots, they placed in the kiln and start the firing process.
The high firing temperatures, the techniques we apply, but also the specificity of wooden Kiln gives unparalleled characteristics to our Cretan ceramics.
'Thus it can be used in areas with very low but also high temperatures without altering and wear out, while their duration in time is actually great.
After firing the potteries are coming out from the kiln and watered thus completing the cycle of production.
In small vessels but also on special orders which required colors and glazing, firing is performed in an electric furnace.
There the absolute temperature control allows us to create ceramics with special requirements.